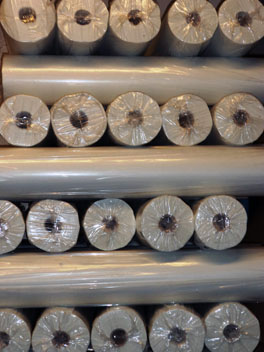 Nonwoven Interlinings
A Comprehensive range of fusible and sew in nonwoven interlinings in the weight range 25gsm to 130gsm, supplied in widths ranging from 300mm to 1500mm. Typical roll lengths are between 100 to 250 metres in both white and charcoal. Qualities include both thermally bonded and chemically bonded products together with, for the fusibles, a selection of Polyethylene, Polyester or Polyamide resins. We are confident of being able to offer a product for almost any nonwoven garment application.
Curtain Interlining
We currently stock just a single product for the Curtain/Upholstery Trade. It is a 250gsm Calendered Needlefelt which is approximately 1.5mm thick and has a medium to firm handle. Available in white only, the product is supplied in three widths; 292mm, 750mm and 1500mm on roll lengths of 33 metres. We can of course supply in other widths if required.
Spunbond PP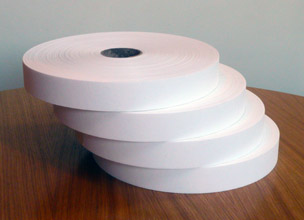 A Comprehensive range of 100% Spunbond Polypropylene in the weight range 20gsm to 150gsm. Roll sizes vary from 100 to 1000 metres in length. We supply in widths from 25mm right up to 3200mm, principally in white and charcoal, but colours such as green, brown and navy are available to order subject to minimum quantities. Our products are used in the garment industry, the bedding and furniture trades, as well as for weed control and filtration applications.
Spunbond PES
We currently stock 70gsm Point Bonded Polyester Spunbond suitable for digital printing, as well as a 220gsm Polyester heavyweight.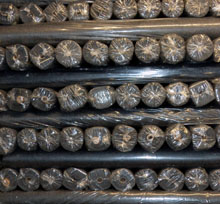 Auto Roll Filters
100% Viscose or Spunbond can be supplied on metal tubes, complete with notches and retaining wire as required.
Embroidery Backing
We supply Embroidery backing in light, medium and heavy weight nonwoven, in roll form or cut squares; easy tear or cut away.